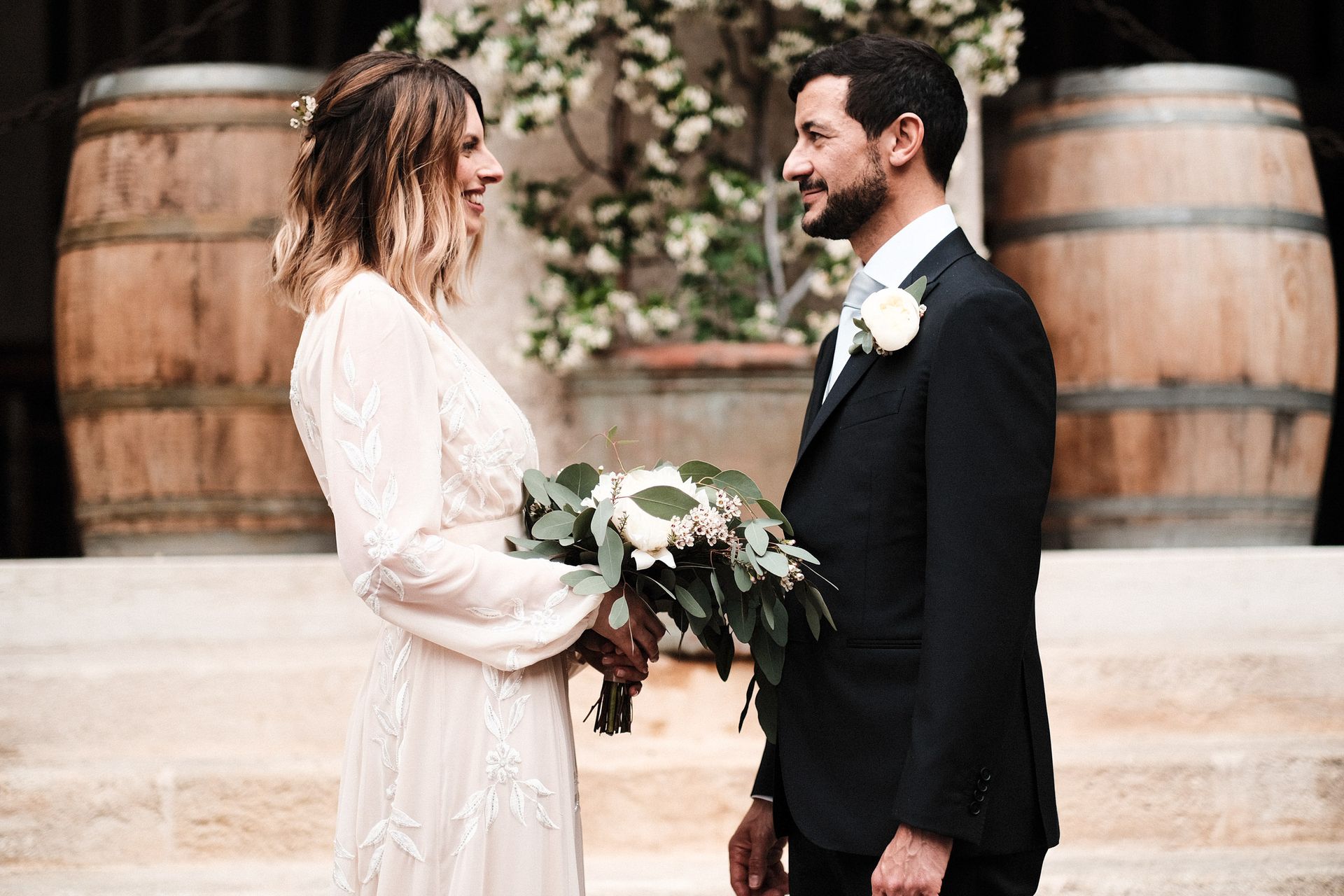 Italy is a popular destination for weddings due to its rich cultural heritage and breathtaking scenery, including beautiful villas, historic palaces, vineyards, warm climate, and delicious cuisine. Couples can choose from a variety of wedding styles, from traditional to elopement, and find options to fit their taste and budget. From the hills of Tuscany to the beachside in the Amalfi coast wether you looking for a traditional wedding or an elopement, Italy has something to offer to any taste and budget.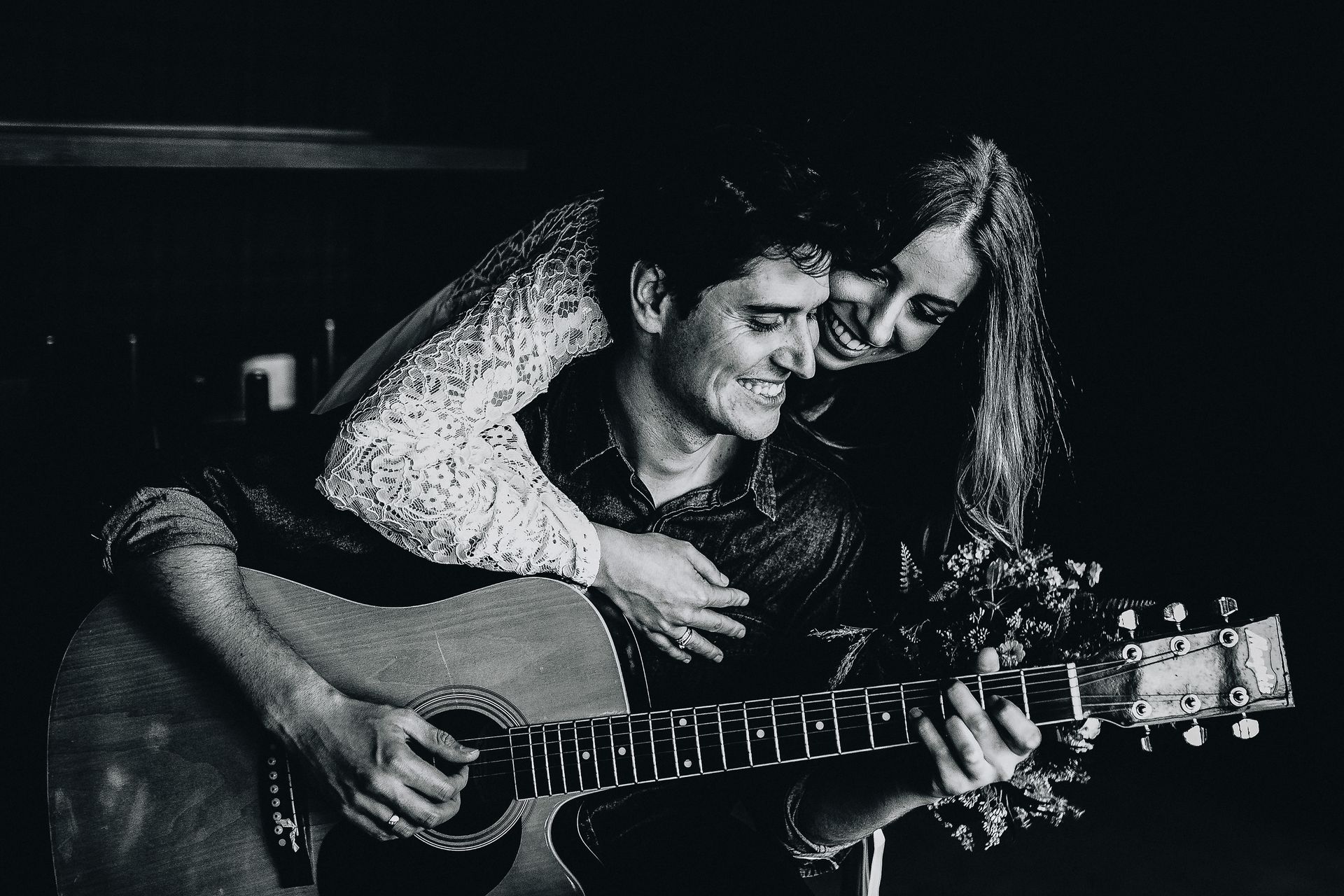 Wedding photographer in Italy, why do you need one?
Above all, hiring a wedding photographer in Italy is one of the most important decisions you can make about your big day. Photography will provide you with a memory that will last more than a lifetime, and because of this it is paramount to select a good wedding photographer for your wedding day. By choosing your professional, you will ensure that the imagery from your most important day has the highest quality available.


In the condition of a wedding photographer I can suggest you some of the greatest places to get married based on the experiences that I had with previous couples and also to start planning your destination wedding in Italy. The photographer it's the first natural choice for many couples due to the inspirational vibe that the images can create. Furthermore, brides and grooms tell me all the time how they look themselves in my images and it's great to know that we can work together to create the wedding of your dreams.

Based on my experience as a wedding photographer, I would like to suggest some of the best wedding destinations in Italy for you to consider. Each of these places offers a unique setting and atmosphere for your big day:
Tuscany - This region is known for its rolling hills, vineyards, and stunning countryside. You can choose from a variety of outdoor locations, including vineyards, gardens, and olive groves, for an unforgettable wedding ceremony.
Amalfi Coast - If you're looking for a beach wedding, the Amalfi Coast is an ideal choice. With its stunning coastline and clear blue waters, it provides the perfect backdrop for a romantic wedding ceremony.
Lake Garda - This beautiful lake is surrounded by grand villas, lush gardens and castles, making it an ideal place for a classic, elegant wedding.
Venice - The city of canals offers a romantic, historic setting for a wedding ceremony, with stunning views of the city and the surrounding waterways.
Rome - The Eternal City is full of historic landmarks, from the Colosseum to the Vatican, and provides a beautiful setting for a traditional wedding ceremony.
Verona -  With renowned architecture the city of Romeo and Juliet one of the most wanted cities in the world for couples looking for a perfect wedding ceremony.
These are just a few of the many options available to you in Italy. I would be happy to work with you to help you choose the perfect location for your destination wedding and to capture all of the special moments of your big day.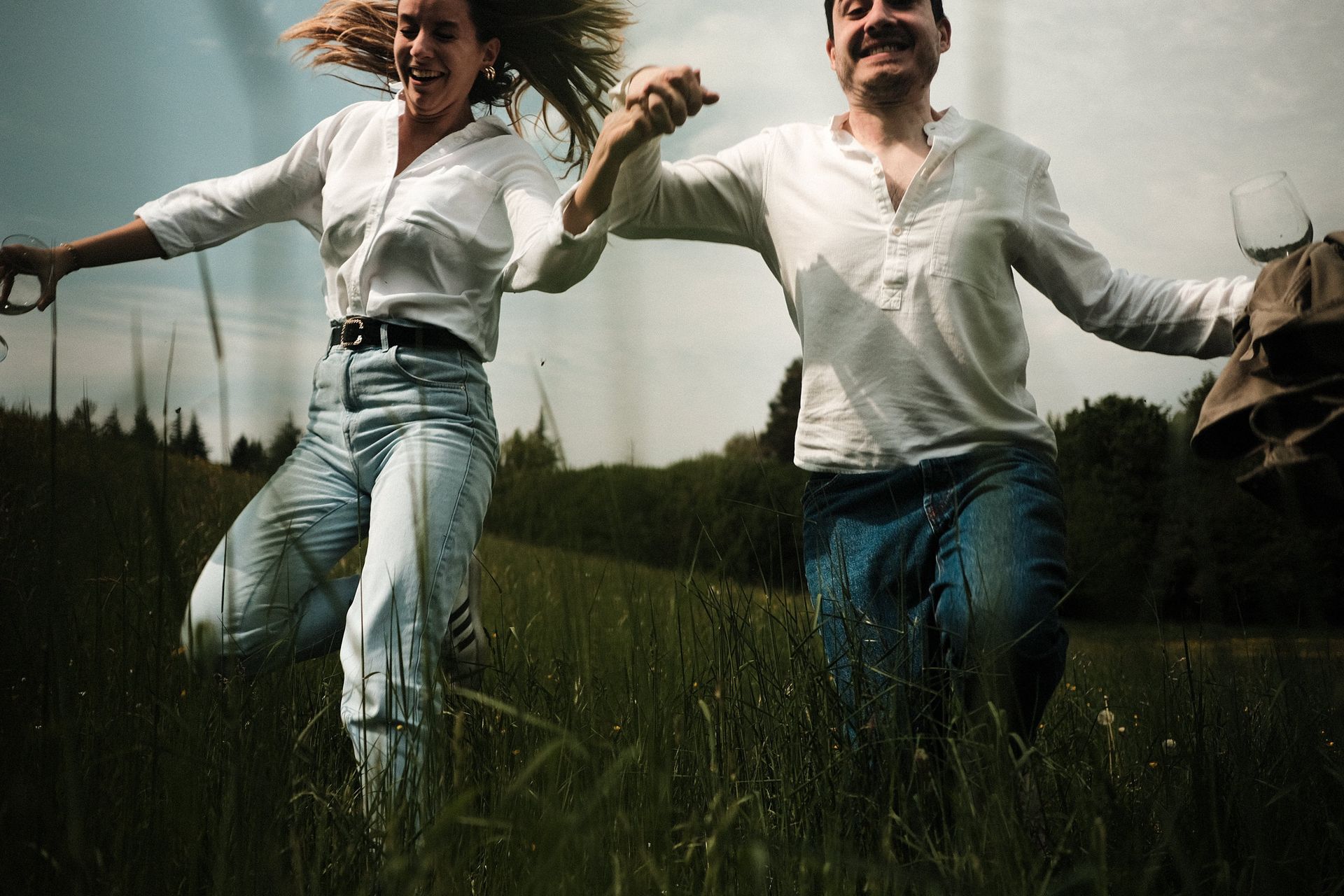 What you get in a wedding photography package?
You can check more about our packages right here, all of them deliver the basics for a stress-free wedding. Moreover, you can choose among upgrades or completely bespoke your package – all packages are negotiable for your most important day. 
"A photographer that takes part in photography competitions is a photographer that is interested in getting better and improving their work. In other words, a wedding photographer that is looking for awards will deliver you the greatest imagery with passion-driven excitement. "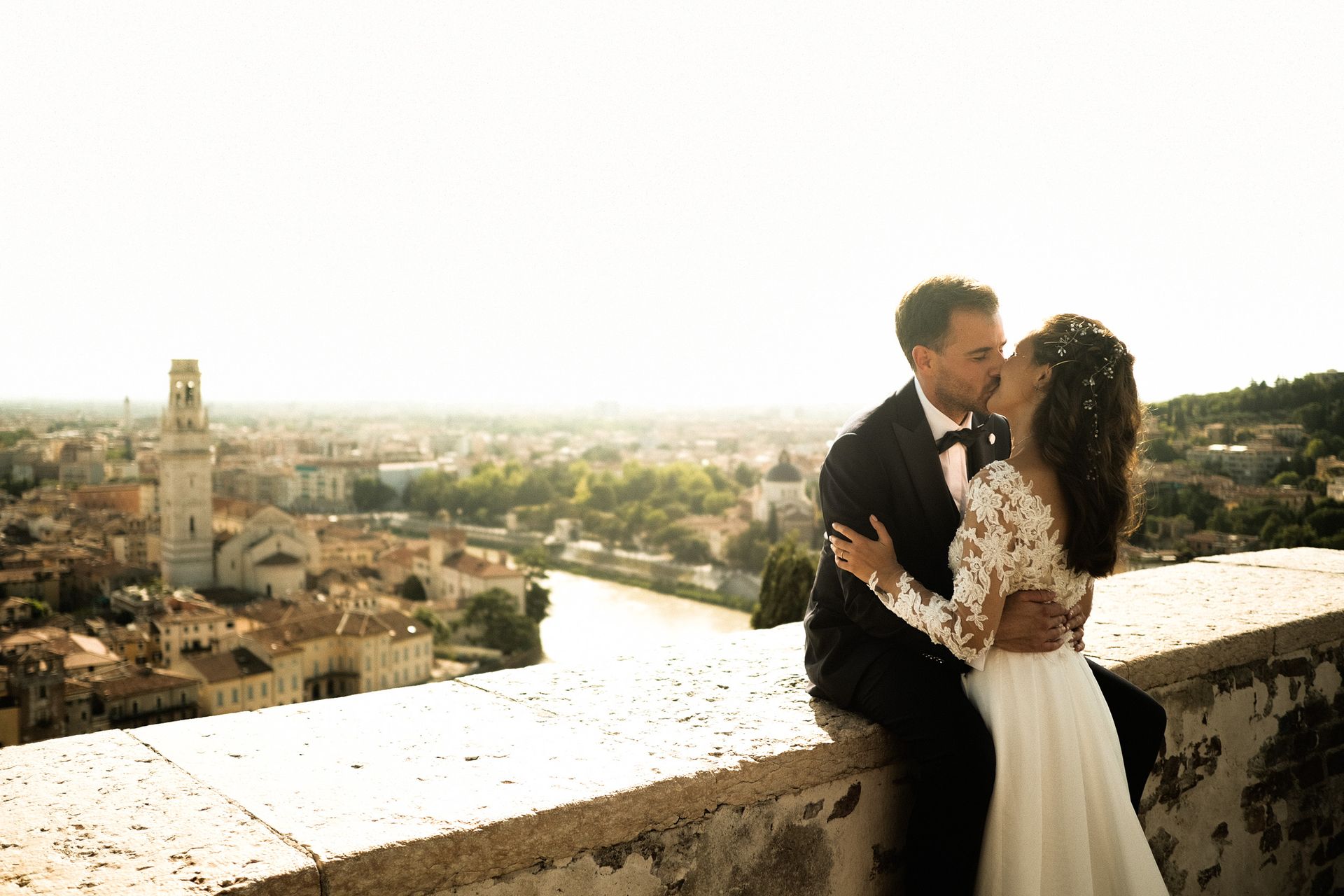 Awarded images portfolio
I strongly believe that when I direct a couple (you can see a full wedding here) they need to feel relaxed and enjoy the time they are having. In other words, I do not go looking for specific poses – even-though in some moments posing is necessary. Nevertheless, I don't regret saying that I have photographed couples in wedding poses, because wedding photography is not an exact science: it is art. It demands experience and some couples can be shyer than others, and that is perfectly fine. It is still possible to capture your personality and grace in a photograph. Contact if you want to learn more about it. We will be happy to serve you.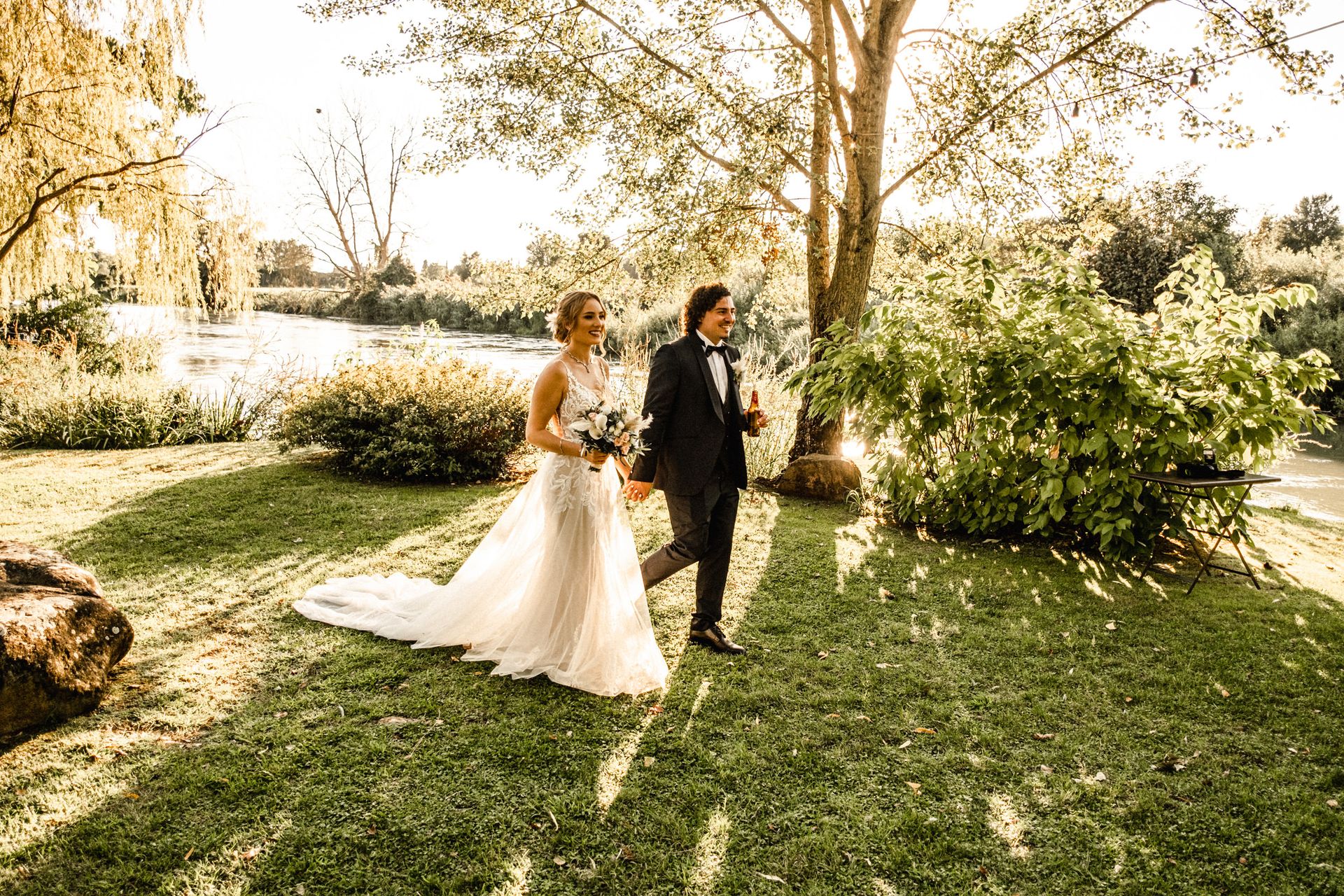 Your wedding photographer in Italy
In addition to the breathtaking scenery, Italy also offers a rich cultural heritage, making it a popular destination for couples looking for a unique and unforgettable wedding experience. Whether you are interested in a traditional wedding or an elopement, the warm climate, delicious cuisine, and friendly locals will ensure that your special day is truly memorable. As a wedding photographer in Italy, I have the experience and expertise to capture the essence of your Italian wedding and create images that will tell your story for generations to come. Whether you choose Tuscany, the Amalfi Coast, or another stunning location, I will work with you to create a collection of images that reflect your style and your vision for your special day.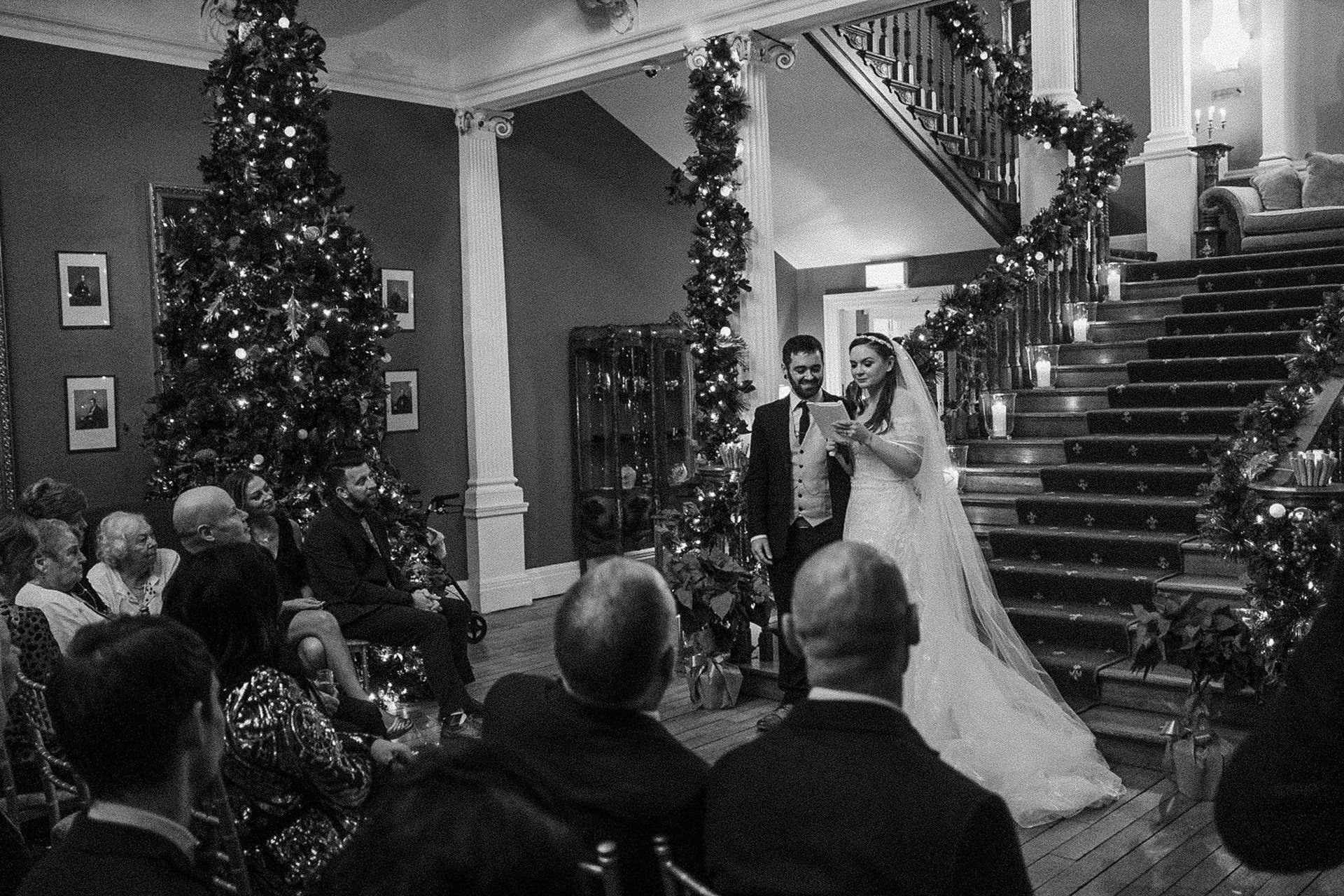 As a wedding photographer, it's important for me to understand the unique vision and preferences of each couple. That's why I prioritize meeting with them, discussing their plans and ideas, and working together to make sure their big day is captured exactly how they want it. My role as a photographer goes beyond just taking photos; I am a VIP guest who is there to document candid moments and tell the story of the couple's special day. With the breathtaking scenery and cultural heritage of Italy as a backdrop, I am confident that I can deliver stunning images that will preserve the memories of the couple's destination wedding in Italy for years to come.
Take a look at our wedding photography portfolio and learn more about our wedding stories across the world.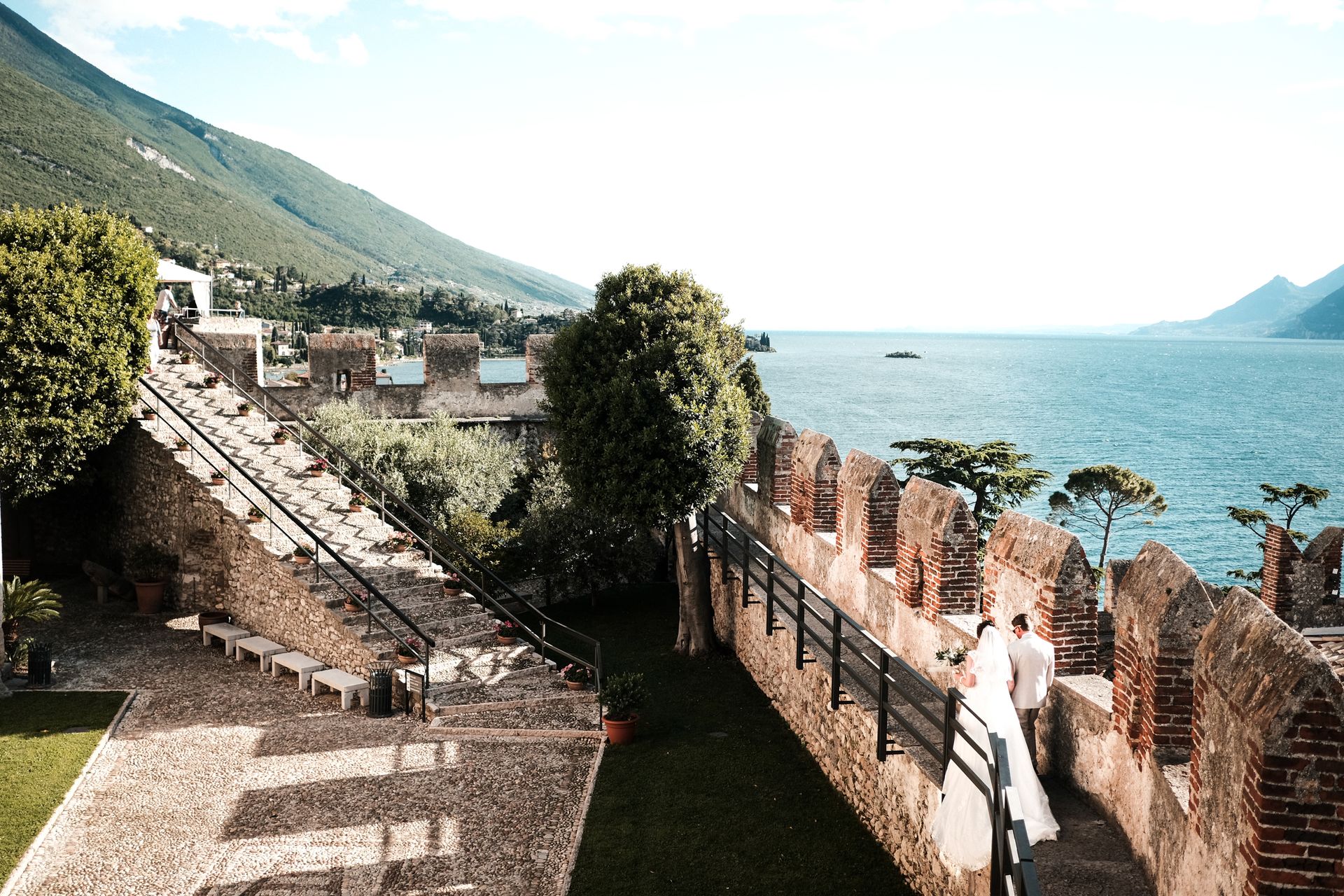 Top destination wedding in Italy
When we think about getting married outside our city or even outside our country, we have a huge variety of fabulous places at our disposal. The world is truly fantastic, but when it comes to marriage, there are few places more qualified than Italy. In terms of wedding photography, Italy is a perfect country, it's a romantic country in its own right, a majestic and elegant destination.
Italy is an ideal destination for all types of couples, from the most romantic to the most modern, believe us! With unlimited destinations at your disposal and with the potential that can be offered from the different Italian regions, each with its particularities and natural beauties, from the exuberant beaches of the south of the country, through the region of Tuscany, full of fields and vineyards to get to the north, with its lakes, mountains and, depending on the time of your wedding, snow. Without a doubt, all these scenarios allow you to create a grand luxury wedding or an Elopement Wedding, there are no rules here!
Regardless of the location you choose for your wedding, we can make your day even more special, capturing the magic of every moment and immortalizing it in some of the most breathtaking landscapes in the world.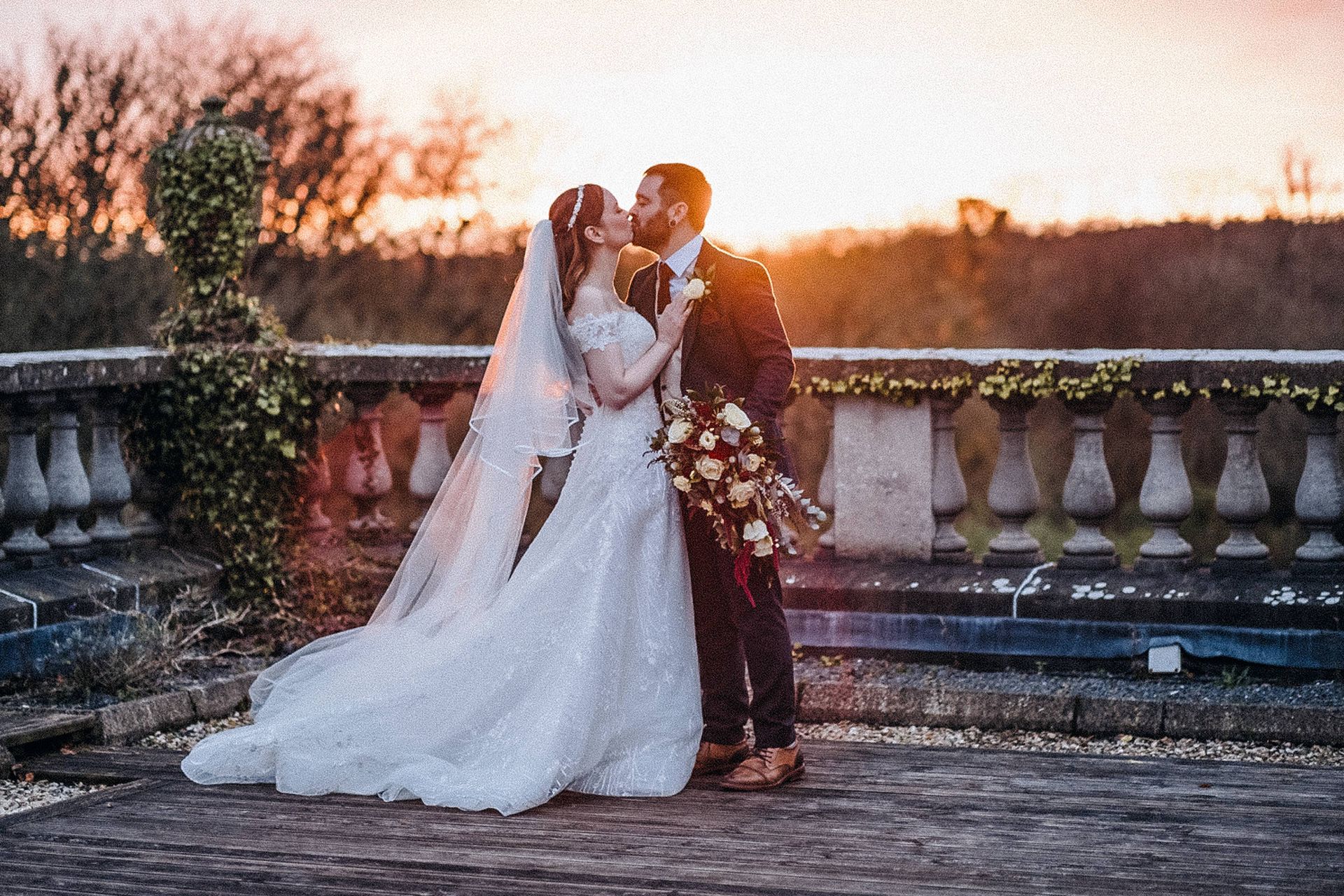 Dream destination in Italy
As a wedding photographer, I always strive to provide the best possible experience for my clients. I work with couples to understand their vision and create beautiful, timeless images that capture the essence of their special day. Whether you're looking for a traditional wedding or an elopement, I will work with you to create a tailored photography package that fits your specific needs and budget. My goal is to make your wedding day as stress-free and enjoyable as possible, and to help you preserve the memories of your special day for years to come.
Wedding photography packages
Our photographic packages are customized according to the needs and desires of each couple, so that they fit in the best possible way to what the bride and groom want for their wedding day.
In our wedding photography packages you can find options such as: pre wedding shoot, engagement photos, honeymoon photos, elopement wedding, destination wedding, wedding photo album options and so on.
Wedding Albums
Ah, a wedding album! What a pleasure it was to welcome you home after the event, to flip through those pages in search of reliving every moment, every emotion and every smile of that big day. Nothing like immortalizing our moments in something physical and palpable.
Furthermore, photographs are an art form, and this art is not momentary, it remains among us, who has never been to their grandparents' house for Christmas or any other family gathering where they started flipping through old photo albums?
Ah, how nice it is to see photos that were sometimes taken almost 50 years ago, or even those of our childhood, isn't it? After all, I think everyone takes pictures to record something they want to keep for posterity.
Not to mention that it's much more fun to show an album to our friends than photos on the computer. In a simple turn of the pages we can go back in time and relive each moment, it is undoubtedly the best way to immortalize a family moment as important as a wedding.
What do I capture during a wedding

As a wedding photographer, I understand the importance of capturing the essence of the day, the emotions, and the memories that you will cherish for a lifetime. That is why I focus on capturing candid and photojournalistic images, but I also understand the importance of posed images. I work closely with the couple to create a mix of both styles, delivering beautiful compositions that tell the story of your special day in Italy. With over 10 years of experience, I have developed a keen eye for capturing the important moments, the details, and the beauty of the Italian scenery, making your wedding photos timeless and unforgettable.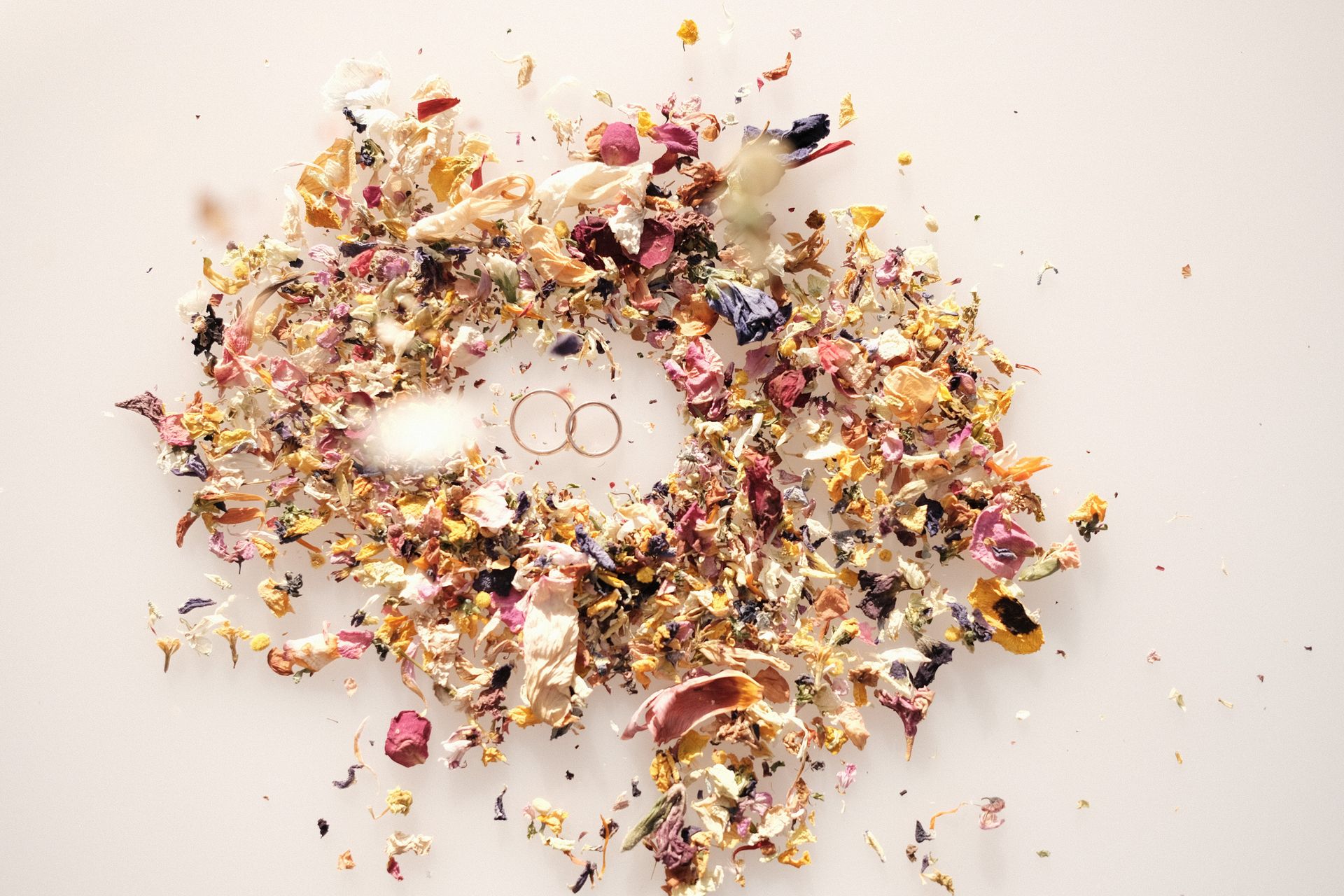 The commitment 

I'm committed to provide a high photographic level to guarantee that your time in Italy will be spent relaxing and enjoying this amazing country, that's why is very important to understand all your needs for the day, we can do this during a meeting, online or in person. During the meeting I'll show all the solutions that I can provide to your wedding in Italy, from wedding albums to printed images and also for the couples looking for only digital packages.
Wedding photographer availability 
My availability to photograph depends on your plans and we'll work together to plan and establish a schedule for the day according to your needs. I'm an appassionate of wedding days, people are happy, emotions are on the top, families are united and that's why I'm doing this for so many years.
As a wedding photographer in Italy, I have a passion for capturing these special moments for my clients. I understand the importance of the day and will work with you to create a schedule that fits your needs. I am committed to delivering high-quality images that capture the essence of your wedding in Italy, from the beautiful scenery to the candid moments of happiness and joy. Whether you want a traditional album, printed images, or digital packages, I am here to accommodate your needs and make sure that your day is stress-free and enjoyable. Let's work together to make your Italian wedding a memorable experience that you can cherish for a lifetime.